How to Start Senior Support Services?
How to Start Senior Support Services?
The senior market is full of opportunities for entrepreneurs wise enough to think ahead. The senior market is in two categories:
⦁ Those whose bodies have not changed enough that they need new products and services.
⦁ Those whose bodies have changed considerably and are in need of products and services to help them maintain active lifestyles.
What is Senior Support Service?
Senior Support Services are that where homeless and hungry seniors can spend time with others and get: meals, food, clothing, rent and utility payments, access to health care, and other social benefits.
Learn More: A day in the life of a support worker
The following are the senior support services an entrepreneur could offer:
These are all types of business models are profitable and in great demand. They are excellent ways to make seniors' lives easier and more bearable.
What is Senior Transportation?
Senior transportation business comes in to fill the transportation gap, once seniors can no longer drive. This is a great business opportunity, where you can take seniors where they want to be and take them there in style. Losing the ability to drive can be devastating, but entrepreneurs who find ways to make the ride enjoyable will cash in handsomely. These transportation alternatives are better than being in a crowded van.
What is Senior Concierge?
A typical personal-shopper engagement begins with an interview to determine a client's needs, sometimes amplified by a written personality test, as well as his or her personal preferences when it comes to style and color. Next, the image consultant may simply advise the client about brands, colors and other wardrobe issues. The consultant also may take the client on a shopping expedition, or do the shopping without client, delivering suggested garments to the client's home or office for a private fitting.
How to offer a home shopping service?
It is very easy to organize a personal shopping service from home. You will need a dedicated cell phone, transportation, good knowledge of where to purchase items from (including unique items) and good business advertising through the internet, business cards, the Yellow Pages, and word-of-mouth. It is a great idea to drop off brochures for your business at other businesses likely to have people that may need your services.
How to Start Senior Support Services?
The following are the steps to start a successful business:
1. Develop your business plan. The only way to bring your idea to life accurately is by preparing a detailed business plan. It is crucial to outline the services your business will provide, the amount of capital, management structures, staffing needs and revenue projects.
2. Create your basic business model. Whether it is a grocery buying business or a transporting service, you need to determine the areas you plan to serve and cover. In addition, you need a list of grocery stores and supermarkets that you will use for filling customer orders. This is an important quality control measure and shows high professionalism.
3. Get the necessary legal documentation. In many areas, even personal shoppers must obtain business licenses before operation. Check with the local authorities to establish the requirements. Submit the necessary paperwork in a timely manner to avoid delays and inconveniences.
4. Structure your pricing and delivery schedule. Identifying specific delivery days throughout the week as well as drafting guidelines for placing orders will help to set customer expectations and allow you to keep the business manageable. As you set your prices, allow for expenses like wear and tear on your car, fuel costs and something for your time, as well as the actual cost of the groceries purchased. You may choose to charge a percentage of the total grocery bill or a flat rate per delivery, plus the cost of groceries. Whatever model you use, ensure it covers expenses and allows you to earn some profit from each completed order.
5. Advertise your business. Spread the word about your services by passing out fliers or business cards to neighbors, relatives and friends. Identify local publications and web sites that allow free advertising for these types of services. A good idea is to set up your own website and detail what you do. Let potential clients know how orders are taken, rates and price schedules as well as delivery schedules.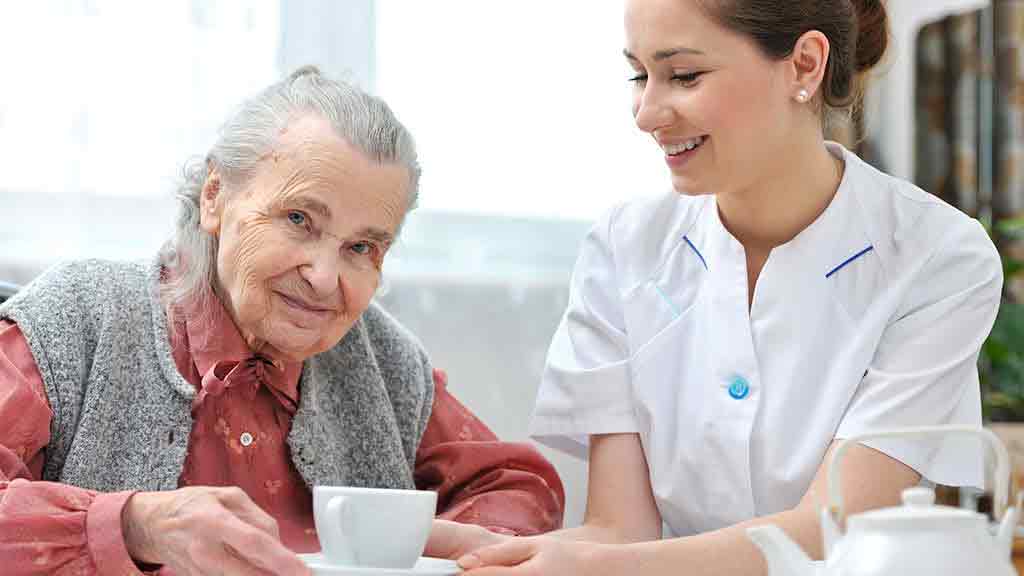 6. Set up your accounting books. Free accounting software will work, as long as the software allows you to create customer accounts. It is a great way to help you categorize each client, therefore making invoice preparation, tracking income and expenses easy and convenient.
7. Keep your promises to your customers. Being true to your word will certainly help maintain and repeat business. In addition, this prompts good word-of-mouth allows you to increase your customer base over time. Always communicate with customers when an ordered item is not available and determine if a substitute is acceptable.
Conclusion:
Senior Support Services works with numerous professionals to provide peace of mind and seamless services to meet the needs of adults and seniors struggling with abuse, financial and emotional distress.